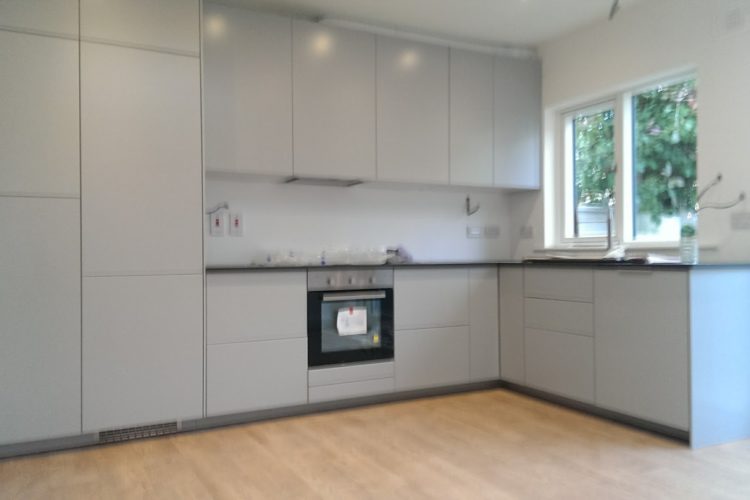 The space we live in is getting more and more expensive, therefore using the most of it is always a good idea. The Scandinavian  company Ikea  have designed the "Metod" kitchen. In my opinion apart from the beautiful design, what makes this kitchen a good kitchen to buy is the extra space you get.
Extra space in cabinets
If  we don´t get a closer look, we will not realize that you will get the extra space, however if you take a closer look is allot of space to consider. What Ikea did in order to create more space is a bigger base cabinet with an extra 10 cm length  and 5 cm depth . They use the space underneath the normal cabinets. Space in my opinion dead or used for pipes and cables buy plumbers and electricians.
Most of the kitchen suppliers have the back of the units at minimum 5 cm  from the wall.  As well the kick a board is at 18 cm from the floor allowing for pipes or cables in some cases, however  in Ikea it's not the case. There is practically no space behind the presses and the plumbing and electrics have to be in an exact place.
Installers problems
Main problem for installers is that they have pipes and cables to cut around but if is done properly fitting an Ikea should not be difficult. Therefore from owner point of view the plumbing and electrics will have to be more neat and will look better.
The big challenges of buying from Ikea is that their items come flat-packed. And, even if you fitted some Ikea furniture and it could be fun, is better left to professionals. It's a big job.
Our service
We at Quality Renovations have an  Ikea installation service and with our cost calculator you can have an approximate quote. We can do the plumbing and electrics. For a bigger job if you want to make the walls strait for the installation we can do that as well.